Pembrokeshire Four Seasons Business Lunch with Michael Davies l 9 June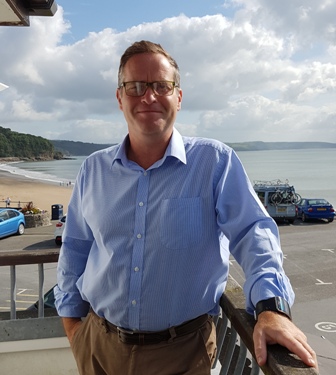 Join Thomas Carroll and Pembrokeshire Businesses at Wolfscastle Country Hotel on Friday 9th June, at 12pm for a 1pm lunch. We are pleased to welcome Michael Davies of Saundersfoot harbour to speak after lunch. BOOK HERE
Born in Cardiff, Michael Davies has worked in the Marine Leisure Industry for the past 17 years with 11 of these at Cardiff Harbour, responsible for the master planning of the leisure strategy.
Since 2013 he has been the Chief Executive Officer of the Trust Port of Saundersfoot overseeing the operation of the facility as well as working with the Harbour Commissioners, to establish a transformational strategy for the region, to be named the Wales International Coastal Centre.
The cost of this lunch is £24, click here to book your place. Places are limited so book early to avoid disappointment!
We look forward to seeing you there.