On Sunday 24th October, the Thomas Carroll team will be taking part in the ABP Newport Wales Marathon and 10K to raise funds for the Thomas Carroll Charitable Trust.
The Trust was launched in 2019 to create a fundraising vehicle to allow us to make a real difference to the individuals and communities close to our hearts. We have pledged to top up the fund each year so that we can continue to help as many people as possible.
The Newport Marathon and 10K is just one event of many in which we will be continuing to raise money for the Thomas Carroll Charitable Trust. To stay in the loop with our fundraising activities, keep an eye on our social media. In the meantime, meet our runners and hear their stories below!
Natalie Sankala, Head of Group Sales (Marathon)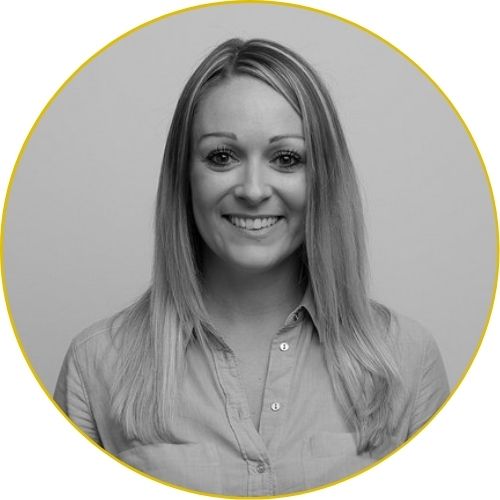 After a health scare 10 years ago, keeping fit and active has been really important to Natalie and she credits running for its mental health benefits in addition to the physical benefits. Having taken part in 10Ks and half marathons previously, Natalie decided to take it one step further and sign up for the marathon this time. In future, she would like to complete more marathons and perhaps even an ultra if she "survives this one". In preparation for the marathon, Natalie has followed a strict training plan for the last 16 weeks, consisting of running 4 times per week and building miles week on week.
Favourite thing about running:
"Runners high. Nothing beats that post run feeling!"
Least favourite thing about running:
"My addiction to running kit!"
What are you most looking forward to about the day?
"The excitement. That buzz on race day is pretty special!"
Brian Watson, Head of Commercial (Marathon)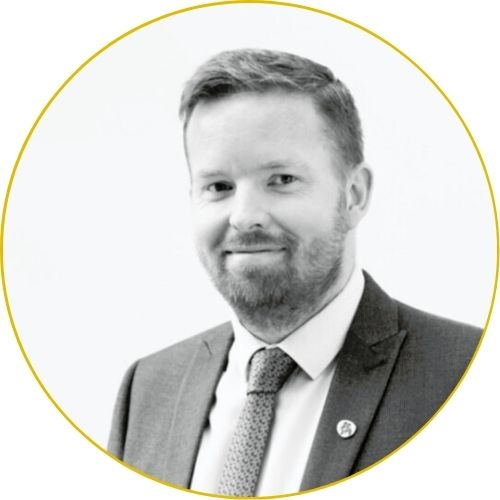 Brian first started running 10 years ago when he ran a 5K to raise money for a charity connected to his nephew who was born with a terminal illness. Following that, Brian caught the running and fundraising bug and took on a half and full marathon, followed by a 160-mile relay from Twickenham to the Principality Stadium. Following the marathon, Brian plans on having "a pint or 5" before starting his training for an ultra-marathon in February and more "crazy runs" to raise money in 2022.
Favourite thing about running:
"The peace of mind that comes with running – it's therapy without having to pay someone or talk to someone! I also live in a house full of women, so it's my free time away from the house."
Least favourite thing about running:
"My mind ages slower than my body so even though something seems like a great idea in my head, my body doesn't necessarily agree!"
What are you most looking forward to about the day?
"A nice pint of Coors afterwards! It's my first marathon in almost 2 years as all my planned marathons had been cancelled due to Covid, so really looking forward to being out racing again and pushing my legs through 26.2 miles of pain."
Alex Davies, Account Executive (10K)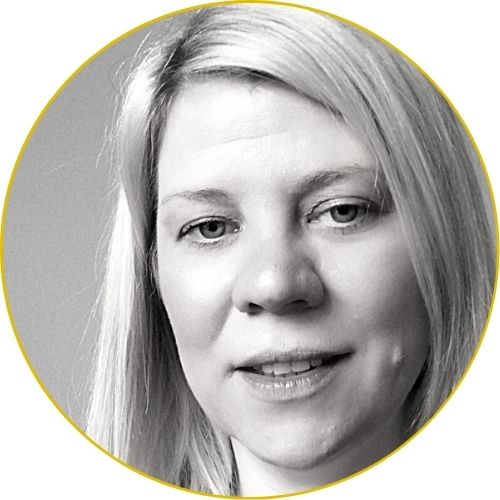 Alex started running at 5 years old, joining her older brother and sister at Cwmbran Stadium. She continued until she was 16, representing Gwent and Wales in cross country and 800m competitions. Unfortunately, she was plagued with injuries and had to stop. 15 years later, she started running again to keep fit. Alex says running helped her mental health during lockdown by getting her out of the house and giving her some time to herself. She likes having a goal to aim for and has been considering taking part in a duathlon (5K run, 22K bike ride, 5K run) in future.
Favourite thing about running:
"Getting out in the countryside with nature. I love seeing the birds no matter what the weather and clearing my head."
Least favourite thing about running:
"The aching muscles and hills."
What are you most looking forward to about the day?
"The atmosphere. It has been a long time since I have done an event, so I am really looking forward to that and a large glass of prosecco at the end."
Claire Lane, Catering Manager (10K)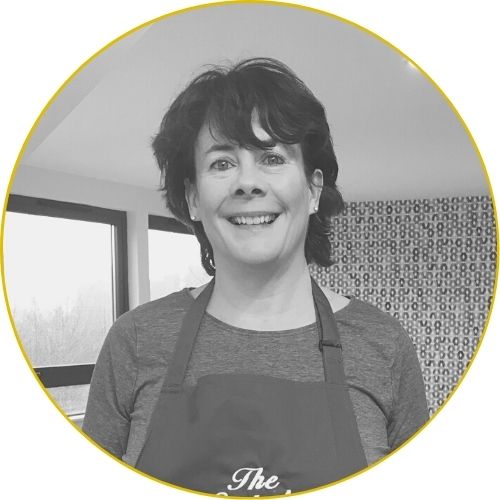 When her daughter headed off to university about 6 years ago, Claire began running when she suddenly realised she had some "me time". Claire started by joining Thomas Carroll's couch to 5K programme, going on to complete the Cardiff 10K eight months later and the Cardiff Half Marathon the following year. She now runs to keep fit and so that she can "eat cake and have a chat" and is a run leader with Caerphilly Runners Club. The Newport 10K will be Claire's third and her next race will be the Cardiff Half Marathon in March 2022.
Favourite thing about running:
"The social aspect. Running and chatting is great for mind and body. You can put the world to rights with a chatty plod."
Least favourite thing about running:
"Realising I should have started this keep fit journey earlier and my body is not getting any younger."
What are you most looking forward to about the day?
"Even though I'm not concerned about times, this will be my first race in two years so I will be a little nervous, but also excited to see some familiar faces and of course getting a shiny medal to add to the collection."
Melanie Moyle, Account Manager (10K)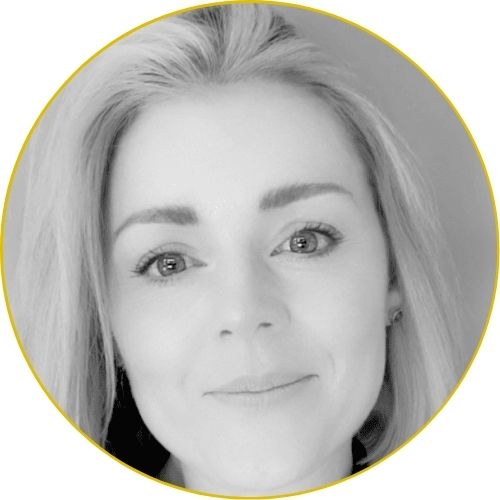 Melanie started running about 6 years ago. Although she says it is sometimes difficult to find the time to run whilst juggling full time work, two kids and a Hungarian Viszla, she describes running as "wonderful therapy" and now enjoys getting outdoors with her 6-year old dog, Jess, in the Abergavenny mountains where she lives. The Newport 10K will be Melanie's first ever race as large crowds make her feel a little uneasy, however she really wanted to support the Thomas Carroll Charitable Trust this year. In preparation, she has been aiming to run about 8K, three times a week and then for longer on the weekends.
Favourite thing about running:
"Running with my best friend – my dog Jess."
Least favourite thing about running:
"Ever tried running with a full doggie do bag?!"
What are you most looking forward to about the day?
"I'm pretty nervous actually. Running in a race like this takes me out of my comfort zone, however I just said yes instantly as I wanted to support the TC team. Joining Thomas Carroll has been one of the best decisions I have made during my career, and everyone has made me feel so welcome."
Kirsty Bird, Digital Marketing Executive (10K)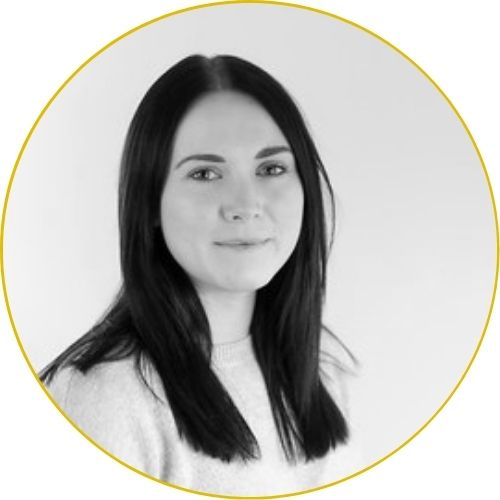 The least experienced runner of the group, Kirsty started running in 2019 when she joined Thomas Carroll's couch to 5K club after work, organised by Claire (above). It wasn't long after that when the world went into lockdown, but Kirsty continued to train as a way to get out in nature, stay active and clear her head. The Newport 10K will be Kirsty's first ever race. Although not very competitive, she is looking forward to the experience as she has "heard good things from the others!". Following the 10K, Kirsty's goal is to work her way up to completing a half marathon.
Favourite thing about running:
"Putting on my headphones and getting lost in a good podcast!"
Least favourite thing about running:
"Where do I start? Aching legs, being sweaty, out of breath and red in the face. But the feeling after is worth it."
What are you most looking forward to about the day?
"I've wanted to take part in a 10K for a while, so I'm sure the feeling of accomplishment afterwards will be amazing!"
Good luck all!
Do You Know Someone Who Could Benefit from Our Support?
We are always looking out for individuals, families or local communities that are sincerely in need of financial assistance during difficult times. If you have someone in mind that you feel we could support through the Trust, please contact tcct@thomas-carroll.co.uk.