Still hoping for a holiday abroad but confused about the UK Government's traffic light system for foreign travel?
Travel insurance expert Rachel Thomas highlights what hopeful travellers need to consider before planning a trip and how the rules and restrictions impact travel insurance.
Getting Organised and Following Government Advice
Travelling during the Covid-19 pandemic requires organisation and understanding. It is important that you read-up on the rules put in place to help keep yourself and others safe.
The Government checklist for travelling abroad can be found here, along with information about what to do if things change when you're away and tips on the following:
Plan before you travel
Find out how to stay safe when you're abroad
Prepare to return to the UK
Follow the rules when you arrive back in the UK
Traffic Light and Testing
The UK's green, amber, red system for foreign travel and quarantine rules are run by The Department of Transport. This is updated on a regular basis based on live Covid-19 data, meaning restrictions can change at the drop of a hat.
The rules specify what you must do in order to re-enter the country following a trip abroad, depending on where you have been in the 10 days prior to arrival.
The lists and associated rules for before, during and after travelling can be found below:
As it stands, in England you can shop around for the best PCR test deal. However, Welsh residents must use specific NHS PCR tests on their return to Wales and there is a fine of £1,000 for using a private test provider instead.
Entry Requirements
Whichever country you are travelling to, you must check the entry requirements. There is significant variation from country to country on the rules and regulations required to enter. This varies from proof of vaccination and negative testing to entry bans for UK citizens.
If you're fully vaccinated, you can now access 'proof' digitally via the NHS App. Read more about how to demonstrate your Covid-19 vaccination status here.
To read about foreign travel advice for the country you are travelling to, click here for a list of countries and territories.
Will Travel Insurance Cover My Trip?
Whereas the green, amber, red UK entry quarantine rules are run by the department of transport, insurers use Foreign, Commonwealth & Development Office (FCDO) advice. Insurance providers will not cover you for travel that the FCDO advise against.
The good news is, for the countries where travel is possible, many insurers will now cover cancellation claims if testing positive or coming into contact with someone who has tested positive results in a cancelled trip. Medical expenses and repatriation cover has also extended to cover Covid-19. Cruise operators are requesting sight of insurance policies prior to allowing people to board.
If you would like to discuss your upcoming trip, including the finer detail around Covid-19 travel insurance policy inclusions and limitations, please don't hesitate to get in touch with Rachel Thomas.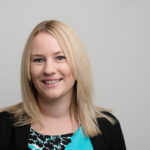 Rachel Thomas
rachel.thomas@thomas-carroll.co.uk
02920 853759