It was recently announced that the UK Government and the Association of British Insurers will proceed with ending the Trade Credit Reinsurance Scheme on 30th June 2021 as planned. The scheme was designed to maintain Trade Credit Insurance cover and credit limits during the COVID-19 pandemic, securing jobs and giving businesses the confidence to trade.
According to the Department for Business, Energy and Industrial Strategy, the Trade Credit Insurance Scheme has benefitted over half a million businesses directly, protecting more than £575 billion of business turnover by providing around £210 billion in insurance cover. Despite this, there is a fear that the scheme has only delayed the inevitable and its phase out will bring a surge in insolvencies and bankruptcies in the second half of 2021 and 2022.
Trade Credit Insurance
With the expected rise in businesses falling on hard times, it is now more important than ever that you take the necessary steps to protect your business from late payments and insolvencies. Trade Credit Insurance is a straightforward and cost-effective way of insuring your business against the risk of not getting paid by your customers.
There are many benefits to taking out Trade Credit Insurance for your business. Not only does it quickly replace money that your business loses in the event of a customer not paying, it also supports the profitability and competitiveness of your business by helping you consider and adopt new and reliable customers quickly.
By giving you peace of mind when dealing with new clients and increasing credit lines to existing clients, you can grow your business and enter new markets (domestically or overseas) securely.
You can choose from a variety of different cover options to suit your business, from Principle Customer Cover and Single/Specific Account Cover to Whole Turnover Cover and Catastrophe Cover.
Bespoke Cover for Your Business | Get in Touch
For more information about Trade Credit Insurance, please contact Rob Farquharson today on 02920 858605 or at rob.farquharson@thomas-carroll.co.uk.
By getting to know your business and understanding your specific needs, we can ensure you are set up with a tailored Trade Credit Insurance package for the best cost.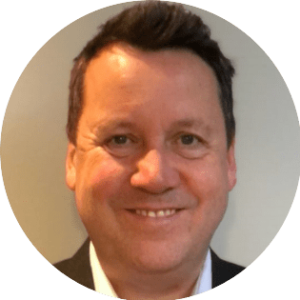 About the Author: Rob Farquharson
Rob Farquharson heads-up the Trade Credit and Surety division at Thomas Carroll Group, working with businesses of all sizes and from a wide range of sectors to mitigate credit risks.